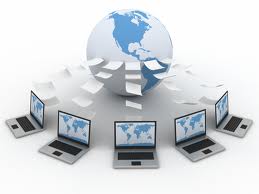 Forum Hosting Introduction
Forum or BBS(Bulletin Board System), it is online discussion site where people can hold conversations in the form of posted messages. Since all people are able to post messages freely, forum is quite powerful system for interaction and communication. Forum can be differed from chat room to plain message board.
Who is using forum?
Forum gives user opportunity to share ideas with other people on internet, it's also quite popular to customer support system. Forum almost used by all communities worldwide such as Microsoft, Dell, Ebay, AOL and many other commercial groups.
Best PHP Forum Hosting
The Best php forum hosting awards goes to Arvixe for 100% PHP compatibility and full support over the leading forum software solutions. With Arvixe you can easily run a Community Forum using a bulletin board tool. You can also take advantage of arvixe professional customer support & leading server platforms, high quality & great features and multiple free extras! Arvixe PHP forum hosting comes with following advantages
Free domain registration for life
Unlimited disk space /data transfer
Free installer over 10 popular forum scripts
99% server uptime guaranteed
60 days full money back guaranteed
100% satisfication guaranteed
Visit www.arvixe.com for php forum hosting plans!
Best asp.net Forum Hosting
Best Asp.net Forum hosting awards goes to Both Arvixe & Hostgator for leading asp.net technologies support and server platform support. Their windows servers are setup using latest server 2008 and 2012 with full trust support! They provide side by side support over all leading .net forum softwares. No matter if you just want to start with a small forum website or large community site, they have multiple hosting solutions to meet your different requirements. Following advantages are most outstanding with their service
Low cost .net hosting plans
Windows 2008 /2012 server platforms
Plesk /websitepanel hosting control panel
Free domain name opportunity
Approved 99% uptime guarantee
24×7 live tech support
Visit www.arvixe.com for asp.net forum hosting plan details
Visit www.hostgator.com for windows hosting plans
The best forum softwares

phpbb is free and open source php mysql based forum Application. it is firstly developed by James Atkinson and now has a large community of individuals who contribute greatly to the overall project. phpbb is the most popular used software by individuals.
phpbb official site: http://www.phpbb.com/
---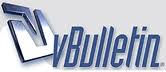 Vbulletin is the most powerful and secure php mysql based forum software, Since vbulletin is not free, you have to purchase it from the vendor and they will handle the security patch and all support on the product.
Vbulletin official site: http://www.vbulletin.com/
---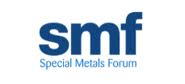 SMF full name is Simple Machines Forum. SMF is a free, professional grade forum software which is written in PHP and Mysql database. SMF is quite user friendly, it allows you to setup a powerful community site in few minutes and easy to customizable.
SMF official site: http://www.simplemachines.org/
---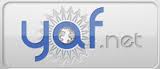 YAF – Yet Another Forum, is the most famous Asp.net forum application. If you're asp.net fans and want to launch a community site, YAF is your first choice.
YAF official site: http://yetanotherforum.net/
---
How to choose forum Hosting?
It's quite important to choose the correct forum hosting, Forum will require much more disk space and bandwidth then other websites for the large quatity of information. For users who's not familiar with coding or any other technical stuff, the forum hostig provider should offer user friendly hosting control panel and auto installer script to the forum site. More important is you can find support instantly whenever you met any problem.
There're lots of people are looking for free forum hosting service. No matter what the purpose is, we never recommend such service because you'll get endless problems either expected or unexpected. Choosing the correct forum hosting plan will keep your visitors in safe place.