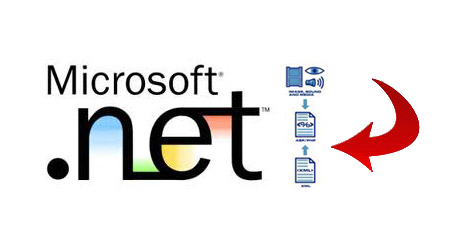 asp.net Hosting Introduction

ASP.NET is a web application framework developed and marketed by Microsoft to allow programmers to build dynamic web sites, web applications and web services. Asp.net is the successor to Microsoft's Active Server Pages (ASP) technology. Asp.net hosting is configured to serve asp.net applications in various solutions such as shared, VPS and dedicated server plans.
What's Asp.net MVC? ASP.NET MVC Framework is a web application framework that implements the model-view-controller pattern. Based on ASP.NET, it allows software developers to build a Web application as a composition of three roles: Model, View and Controller.
Model: The model contains the core information for an application. This includes the data and validation rules as well as data access and aggregation logic.
View: The view encapsulates the presentation of the application, and in ASP.NET this is typically the HTML markup.
Controller: The controller contains the control-flow logic. It interacts with the Model and Views to control the flow of information and execution of the application.
Asp.net MVC Main features
Complete control over your HTML Markup

Enables rich AJAX and jQuery integration

Allows you to create SEO-friendly URLs for your site

Makes Test Driven Development (TDD) easy
Release history
December 10 2007 ASP.NET MVC CTP; March 13 2009 ASP.NET MVC 1.0; March 10 2010 ASP.NET MVC 2.0. Newest release is Asp.net MVC 4.5
Asp.net and Asp.net MVC Hosting Requirement

ASP.NET MVC comes with ASP.NET 3.5 SP1 and can be used with ASP.NET 4 as well, thus if you're searching for a hosting company with MVC support, the server must be Windows server 2003 and above with ASP.NET 3.5 SP1 installed. Since most of the time it'll communicate with SQL Server database, the hosting provider should also have it prepared.
Decent Asp.net Hosting providers:
Till present, the following windows hosting providers are highly recommended:
---

Arvixe – The top recommended ASP.NET MVC Hosting Provider. Cheap and Competitive Hosting features including:
Unlimited Disk Space, Unlimited Bandwidth
IIS7 with URL-Rewrite, ASP.NET MVC Framework. Compatible with nopCommerce, DNN, Magento and more other ASP.NET web applications..
100% Satisfaction Promise with 60 Days Money Back Guarantee!
Check details on www.arvixe.com

Hostgator is professional ASP.NET MVC Hosting Provider! Hosting plan starts with $9.95/Mon with fully ASP.NET support. With hostgator team advanced server management, you could easily deploy the most popular ASP.NET CMS & Blog system such as Blogengine, movable type, dotnetnuke etc.
Fully details can be found on www.hostgator.com

Ixwebhosting is a top 10 ASP.NET MVC Hosting Provider! Asp.net Hosting plan including:
Unlimited Disk Space, Unlimited Bandwidth
Free domain name and Multiple Websites Hosted
Daily Backups, 99.9% Uptime Guarantee
24/7 Phone & Email Support!
30 Days Money Back Guarantee
The plan details available on http://www.ixwebhosting.com
---
What makes up a good Asp.net Hosting?

The following points are main criterias on rating ASP.NET web hosting besides the generic Windows hosting features.
ASP.NET Frameworks: as ASP.NET websites have to run in the corresponding .NET framework, A good asp.net hosting provider will always keep update with microsoft .net technologies and provide the multip-version support in hosting plans.
ASP.NET Trust Level: it's the configuration in IIS for your websites. The best flexible option is Full Trust that you don't worry the websites cannot run successfully in the shared web host. And the balanced option between security and flexibility is Medium if you're experienced on ASP.NET debugging, deployment and you're sensitive on the security and server reliability.
Powerful Control panel – The control panel should be easy to configure asp.net stuff such as .net versions switch, trust level management and script map etc.
Database: we consider more about the supported SQL Server version and limitation. The preferred SQL Server is 2008 however most of web hosts support Express edition only. Actually it's completely enough for websites hosted with shared web hosting. BestHostingSearch.com now has more than 500 unique visits and 2000 page views. And we don't see any clues on bottleneck of the MS SQL Server 2008 Express edition.
Customer support – No matter if you're asp.net newbie or developer, you can't avoid bothering the hosting support. 24 x 7 live support is always expected.
More About ASP.NET Hosting

The best ASP.NET hosting be able to provide the following features with affordable service plans and all leading features for being the best ASP.NET hosting provider.
Windows 2008/2012 Server Edition
Supports IIS 7.0/7.5/8.0 or above
Supports MS SQL Server 2008/2012
Multiple .NET Frameworks supported
ASP.NET MVC supported