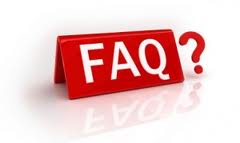 Being a new user to web hosting field, there're always all kinds of questions asked. This article is a summary of the most frequent asked question with answers, hope it will help some for a starter guide.
What's web hosting?
Web hosting is a service to connect your website to internet. You normally get a control panel interface to manage your website stuff such as FTP, Database, Email etc. You also get support from the hosting provider according to their sign up TOS.
what's Shared Hosting?
Shared hosting means the server hosting your website is shared by many other people and the web server resources are divided and shared between plan holders. Each one is allocated a certain amount with which they can utilize to build and maintain their sites.
Shared web hosting is the best solution for web hosting companies as well as webmasters. From hosting company side, they don't have to spend more in order to offer customer hosting services. From webmaster side, they also save a lot in order to put a website online. Most people will choose shared web hosting because it is affordable and much easier to put up a web site.
what's Dedicated Hosting?
Dedicated hosting means you have full control of the entire server without sharing resources with any other website. You can do whatever on the server according to your requirements such as software installation, web server customization etc.
A dedicated server is a bit more expensive than a shared or VPS hosting, with a dedicated server, hundreds of your own sites can be hosted at the same time without sacrificing one bit of functionality.
what's VPS Hosting?
VPS means to divide a dedicated server into several virtual machines and each virtual instance has it's own OS and dedicated resources. VPS hosting is to offer these virtual machines to webmasters with a monthly fee. Comparing to dedicated server hosting, it's much more affordable and expandable.
what's Cloud Hosting?
Cloud Hosting is a type of internet hosting where the client leases virtualized, dynamically scalable infrastructure on an as-needed basis. Users frequently have the choice of operating system and other infrastructure components. Typically cloud hosting is self-service, billed hourly or monthly, and controlled via a web interface or API.
what's Green Hosting?
Green Hosting generally refers to the equipments a hosting company used to launch their business and what most important is the power supply. Green Hosting should use eco-friendly power such as wind or solar energy. Green is the future of hosting business and all other industry.
what's reseller Hosting?
Reseller hosting is designed to offer you all of the necessary resources to begin your own independent web hosting service. You don't have the actual server and all related stuff, every products is offered by your uplevel service provider, you're just reselling everything for them.
Reseller hosting plans come with the advanced tools needed for building professional hosting sites that can be used as an avenue to advertise your hosting services to new prospects.
If your goal is to design your own web hosting plan, then you may want to think about a reseller hosting plan.
what's managed hosting?
Managed Hosting is for VPS or Dedicated server only. A managed hosting provides you everything for server management such as hosting control panel and other support stuff. The opposite is unmanaged hosting which means you have to manage a server by your knowledge and skills, its not an easy job for new webmasters.
What's Colocation Hosting?
Colocation hosting is not a regular hosting services that offer server space to customers. Instead, you purchase your own server and send to service provider and they will put the server to their datacenter server rack. It's perfect solution for people who wants to control over a single server stuff and customization.
What's DNS Server?
DNS servers are web servers that are specifically used to connect on the domain name system. It convert the IP addresses of web sites into names that can be typed into the address bar of a browser. DNS servers use special networking software to transmit information from the server to site visitors and web servers.
What is Web Hosting Bandwidth?
Bandwidth means of the amount of data that can be transferred from the web server at any given point in time. When you browse a website, it's actually downloading and uploading information from the web server with every page that is loaded. Sufficient bandwidth is very important to ensure your website can be viewed smoothly by your customer.
what's domain parking?
Domain parking means there's no actual website available on that domain but just registered with your domain provider. There are two kinds of parked domains – parked by the domain name registrar which is by default, parked intentionally for a small fee.