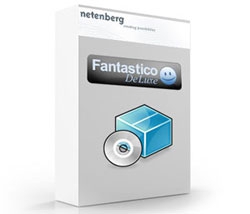 Fantastico Introduction & Hosting
Fantastico is developed by Netenberg team which is previously famous for cpanel skin project. The fantastico script library is definitely a standard cpanel add-on for 99% hosting providers. With the one click install feature you can quickly deploy the most popular website scripts to hosting space.
Fantastico hosting is just a nominal hosting service that supports fantastico script installer. Because Fantastico only integrates in cpanel control panel. it's not available for windows hosting server.
Best Fantastico Hosting Provider
The best fantastico hosting awards locates at the industry leader – Hostgator! Hostgator is actually one of the very few popular hosts that offer fantastico solution with their service.
Hostgator is one of the Largest hosting providers, Everything seems to be so standard with hostgator hosting plan. Without too many beautiful words advertising, the services and products are simply what you expected.
Being one of the earliest auto installer, fantastico was the most popular and leading name for cPanel scripts installation. However, there're many new apps being developed and confirmed by market, fantastico is fading away slowly. The most popular choice today turns to softaculous and simplescripts, they both update scripts libraries frequently with best user experience. Fantastico is being disucssed less and less. Even hostgator now offers softaculous option in control panel.
If you're still looking for fantastico installer, hostgator is still the best, but if you want to manage your site via such installers, softaculous would be best choice because you will get latest script version and you will be email notified for further updates, just one click away to keep everything up to date!
---
How to use Fantastico Installer with Hostgator?
It's pretty straight to use fantastico installer with hostgator service. just follow the below steps and get your website up in few seconds!
1. Login to cpanel and click the "Fantastico De Luxe" icon located in your cPanel.
2. In the left menu of Fantastico, select your desired software.
3. Click the "New Installation" link on the right.
4. Fill out the required information such as installation directory as well as the username and password that you want to use to login. When you've completed filling out the required information page, click the install button at the bottom of the page.
More about Fantastico
Being the very first autoinstaller, fantastico has been installed over 1 million times by service provider. Although it's some kind outdated nowadays, it's still used by lots of people for basic software installation. Fantastic is announced to be friendly by following features
Pplenty of scripts – Being the number one auto installer scripts, fantastico introduced more than 50 free most popular cms scripts. Generally speaking, more than 90% people actually choose from the script list even from local development.
Security – Cpanel is the most secure and standard manage panel for linux hosting. Fantastico is dedicated for Cpanel and their development team always update and optimize it.
User friendly – Fantastico has pretty clear design and layout and also simplified the process to get a script installed. Even a start user will be able to handle it perfectly.
Widely deployment – From their official news, Fantastico has over 10,000 installations on hosting servers. The benefit is you get different license fee if you're running a dedicated or vps server and they even offer 15 days no question asked money back guarantee