Top Unlimited Web Hosting
Unlimited Hosting Introduction

What's unlimited hosting? Unlimited hosting is one of the features for hosting plan, the term "Unlimited" refers to amount of allowed disk space, hosting bandwidth, number of database and email accounts, number of websites you can host under the same hosting account and some other popular features for hosting service.
The true unlimited service does not exist because the basic business logic. Unlimited hosting simply means you get enough server features and resources to support your website requirements. Based our editorial experience and evaluation over 20+ popular unlimited hosting providers, we compiled a list of the top UNLIMITED web hosting at affordable costs.
Top Unlimited Web Hosting Providers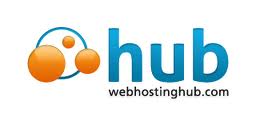 WebhostingHub ($3.95/mo)
WebhostingHub is offering the best unlimited web hosting service with leading server performance and advance security protection! Their easy and friendly hosting service comes with unlimited support for most essential offers like hosted domains, databases, email accounts and monthly data transfer etc. General offer list can be checked from below
cpanel control panel with scripts auto installer
Free website migration from other web hosts
24/7 toll-free U.S. in-house technical support
90-day full money back guarantee & 99% server uptime
$150 Ad Credit for Google, Bing & Yahoo! Search
Free domain registration or transfer for the first year
Go to www.WebhostingHub.com for unlimited web hosting plan details
---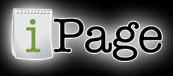 iPage ($1.99/mo)
iPage offers unlimited web hosting service with the best price – only $1.99/mo to start with. With this price you get unlimited feature for every hosting features you need including disk space, data transfer, emails and databases. Although the service is pretty cheap to proceed, they still offered over $400 free bonus including website building, search engine credits for google, yahoo and bing searches. Leading features from ipage in below list:
Unlimited hosting for domains, emails, database
Vdeck with easy management for website, database
Simplescripts installer over 280+ applications
Free domain name for life
24×7 customer support over chat, email and tickets
Powered by 100% wind engery!
Go to www.iPage.com for unlimited hosting promo offer!
---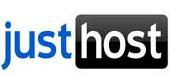 Justhost ($2.95/mo)
Justhost is indeed one of the best unlimited hosting providers with affordable service if we can use it correctly. The well known limits with Justhost are the 10% cpu and 50,000 files limit, there's no other more. While their regular price is set on $6.95/mo, there're several tricks to get claim justhost promotional price. Justhost hosting plan core features list below
Unlimited disk space and hosting bandwidth
standard Linux Cpanel hosting
Free domain for life and unlimited domain hosting
Unlimited mysql database hosting
Unlimited email hosting and alternative webmail solution
24 x 7 tech support and any time money back guarantee!
Read Justhost coupon review for up to 50% discount!
Visit official site www.Justhost.com to check plan details!
---
Is Unlimited Hosting Really Unlimit

Unlimited Web Hosting is advertised by almost all hosting companies on the web, Unlimited space, unlimited bandwidth, unlimited website hosted. Everything seems to be so attractive when you search around. But once you signed up hosting and use the service as "unlimited" you will get all kinds of limitations and have to upgrade or change host finally. So how should you understand the "unlimited hosting"?
Unlimited hosting can be illustrated that you can use the space and bandwidth with no limitation as long as you do not cuase problems on hosting server, in that case the hosting offer is really UNLIMIT. But under a shared hosting plan, everything has a limit such as hard disk space, bandwidth and all other server side stuff. Generally, the disk space is limited at 10GB, bandwidth is not strictly limited as long as your site doesn't affect other ones on same server.
Unlimited hosting simply wants to explain they have sufficient disk and bandwidth to handle the hosting websites and no limit on how much you can use exactly. Because it's a shared server, when most websites are not creating traffic sometimes then all resources can be allocated to your website, that's why sometimes you see a website under a shared server performs much greater than website on vps server.
Do You Really Need Unlimited Hosting Service?

From all above explanation, the unlimited hosting is more like a marketing purpose which is meant to get more customers. Before you search for the right hosting provider, you should have estimation about how many mb space and bandwidth your website will consum, if what you need is more than a shared server be able to handle, you should go for a vps hosting or dedicated server hosting. It's safe for yourself and other customers on hosting server. So don't be misleaded by the unlimited hosting advertising, you should choose the right hosting according to your real requirements, it will save your much time and potential complaints.